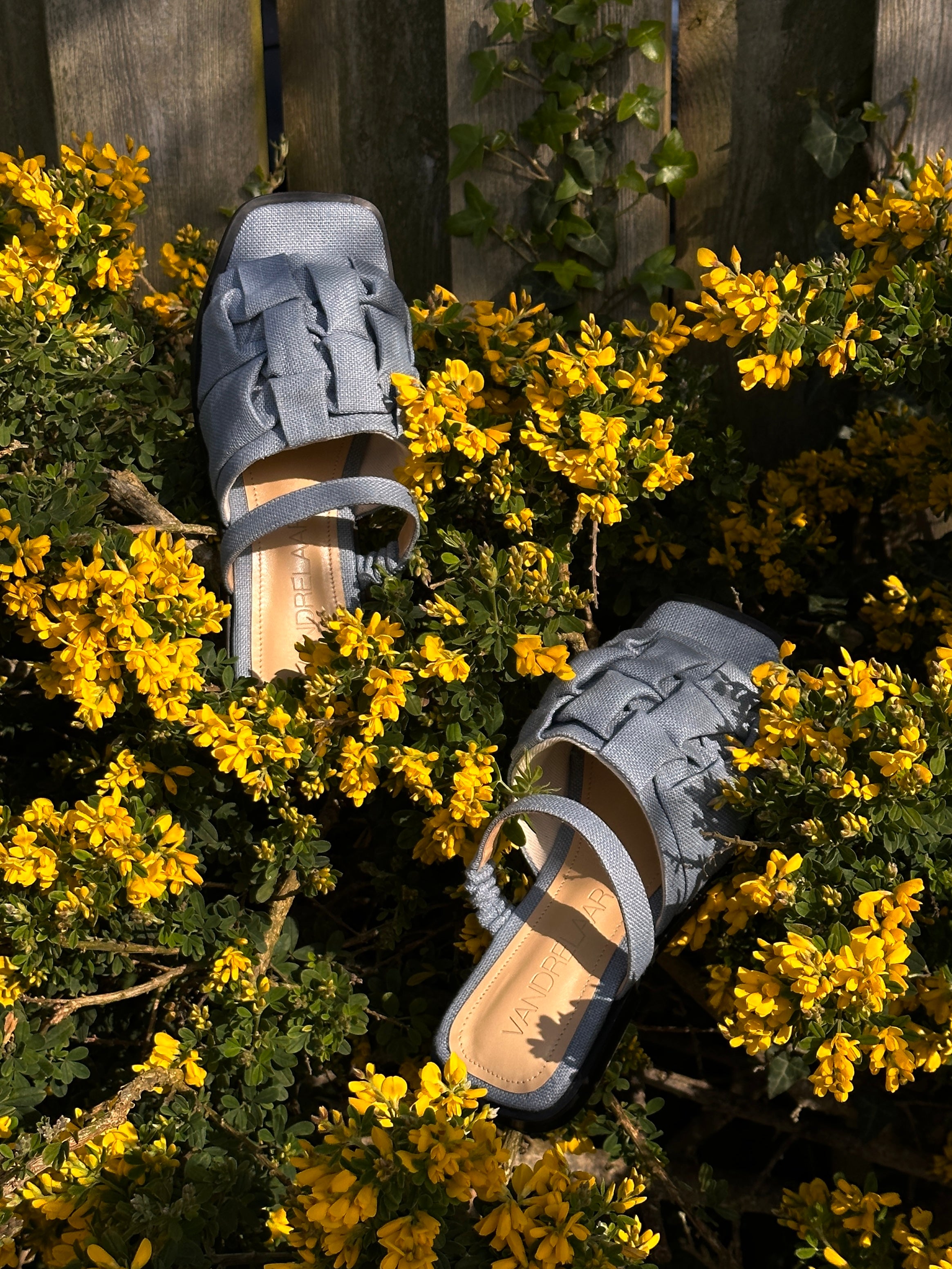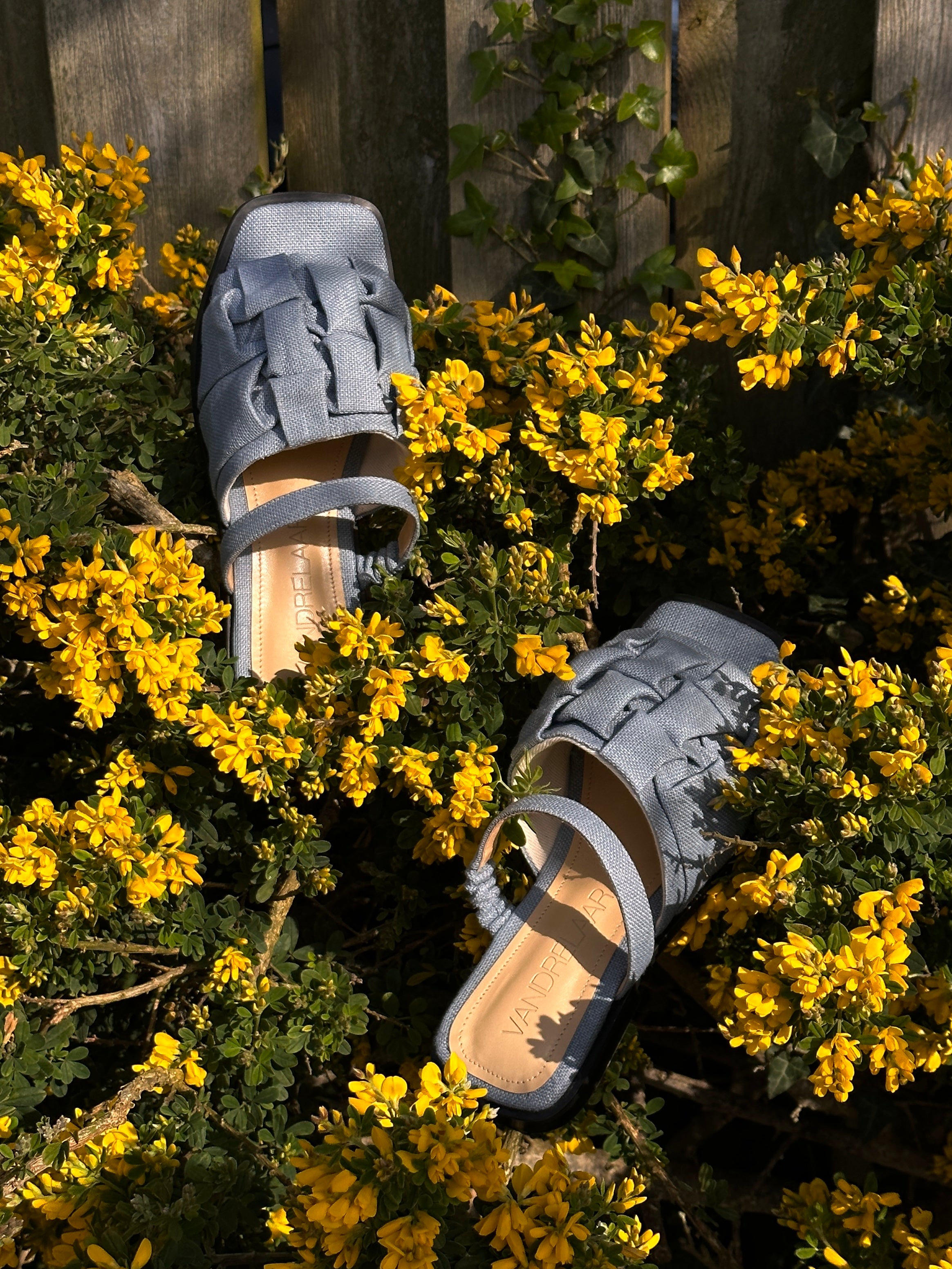 WHAT ARE VEGAN SHOES MADE OF - AND ARE THEY SUSTAINABLE?
WHAT ARE VEGAN SHOES MADE OF - AND ARE THEY SUSTAINABLE?
When you think of the word 'vegan' or 'veganism', you might think of a diet that excludes meat, eggs, dairy, and other animal-derived ingredients. However, veganism extends beyond just food. Have you ever wondered how fashion and footwear can also be vegan? What does 'vegan shoes' mean and what are vegan shoes made of?
FIRST, LET'S TALK ABOUT WHAT NON-VEGAN SHOES ARE MADE OF
Traditionally-made footwear varies greatly across different cultures and regions, each using materials that are specific to their traditions, climate and available resources.
Leather is one of the most widely used materials in footwear around the world, and has been used in shoemaking for thousands of years. Leather is a material produced from the skin or hide of an animal through a process called tanning. It is primarily made from the hides of cattle, such as cows, but can also be sourced from other animals like sheep, goats, pigs, and exotic animals.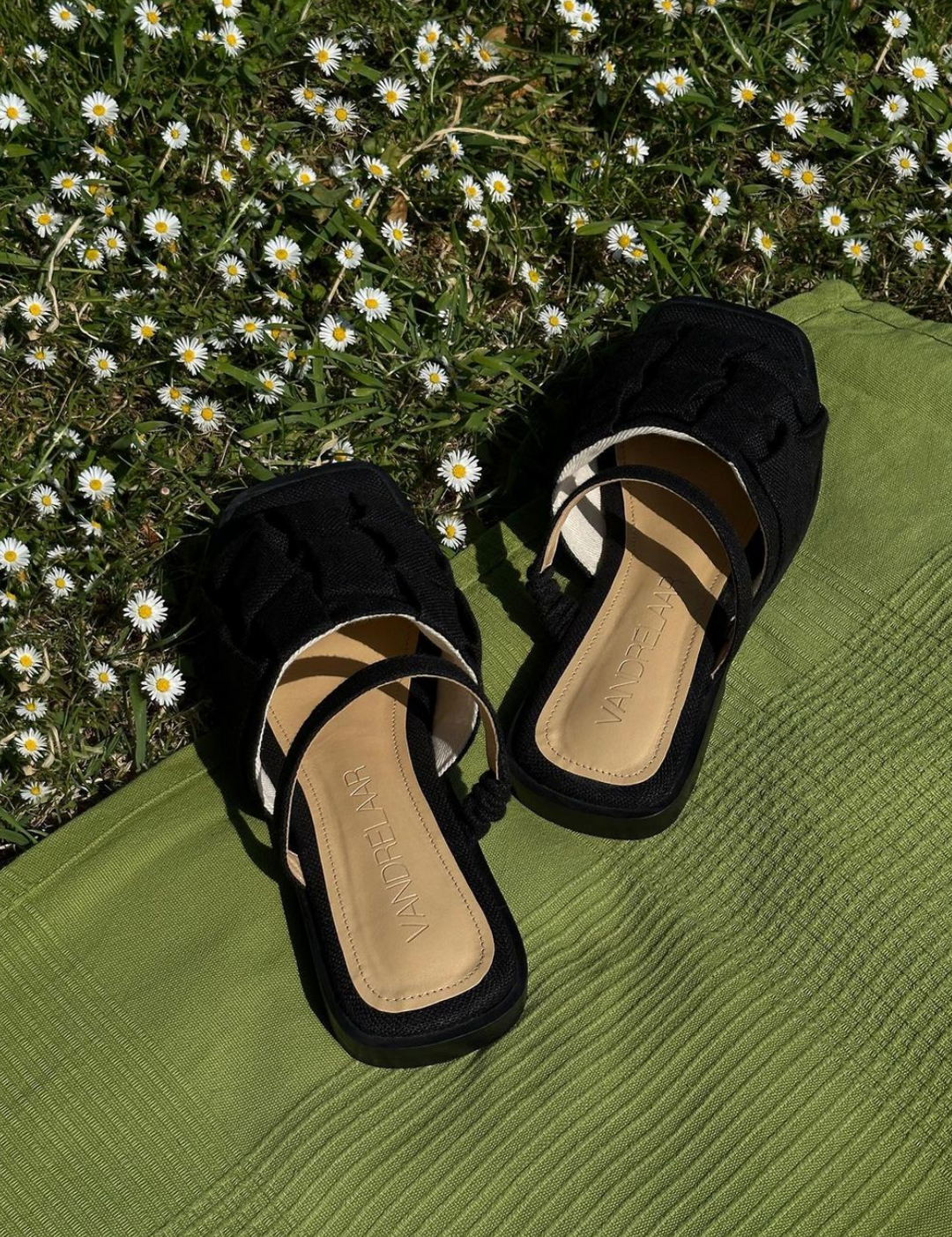 VEGAN SHOES TAKE ANIMALS OUT OF THE EQUATION
Vegan shoes are crafted without the use of any animal products and do not involve animal testing. This means that vegan shoes are made without traditional shoemaking materials such as leather, wool, fur, and certain glues.
The availability of vegan shoes and materials has significantly improved over the years, and vegan fashion is becoming more widespread among shoppers. Many consumers are becoming more conscious of their fashion choices, and are choosing to buy and wear vegan footwear for ethical and/or environmental reasons.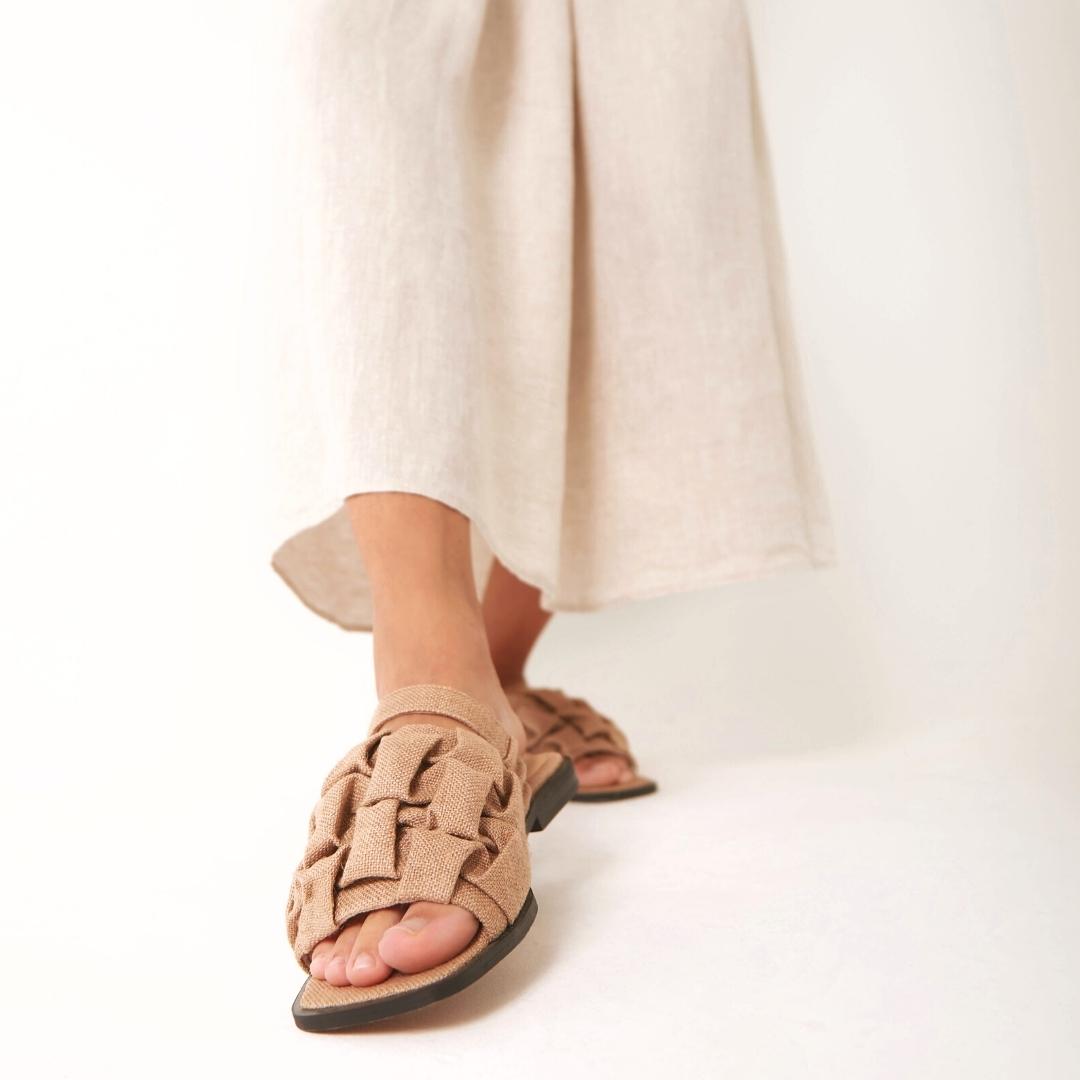 WHAT ARE VEGAN SHOES MADE OF?
There are several materials that can be used when making vegan shoes, such as synthetic leather or faux leather, microfiber, recycled materials such as recycled polyester, natural fibres, etc. However, not all vegan materials are created equal and vegan materials don't always mean environmentally friendly. 
At Vandrélaar, we hand-select all of our materials and components based on their durability and gentle impact on the environment. Throughout our shoe collections, we prioritise the use of natural, recycled and bio-based materials where we can, and use synthetics responsibly only where we must. Our materials and components are all traceable and come from reputable European suppliers we have built a close relationship with over the years. 
OUR BEST VEGAN MATERIALS
Here are some of our favourite vegan materials we use in our shoes:
Linen: a sustainable fabric made from the fibres of the flax plant, known for its durability, breathability, and eco-friendly production process, requiring less water and pesticides compared to other fabrics.


Cotton Canvas: a fabric made from cotton fibres, known for its strength and versatility, and it is considered sustainable due to its biodegradability, recyclability.


Bio-Based Vegan Leather: a corn-derived synthetic leather made from renewable resources, reducing our reliance on fossil fuels.


Water-Based Vegan Leather: a more sustainable alternative to regular synthetic leather made from polyurethane (PU) or polyvinyl chloride (PVC), as it utilises a water-based coating instead of solvent-based chemicals, reducing environmental pollution and health hazards associated with the production process.


Durable Rubber Soles: synthetic rubber soles are often more durable than leather soles due to their enhanced resistance to wear, tear, and abrasion, as well as their ability to withstand a wide range of weather conditions.
ARE VEGAN SHOES BETTER FOR THE ENVIRONMENT?
It is important to note that vegan shoes are not always more environmentally friendly than leather shoes. While we use materials that are better for the environment here at Vandrélaar, many other businesses and shoe brands continue to mass produce products made from PVCs, PU, and other poly-composite microfibres - which we would not consider sustainable materials. Determining whether leather or synthetic production is worse for the environment is a complex matter and ongoing debate. 
The decision to opt for vegan footwear is a personal choice. Luckily, individuals seeking comfortable, eco-conscious vegan footwear have numerous options, such as our Simone Sandal or vegan Greta Boots. The bottom line is, animal products should not hinder you from owning a beautiful, comfortable, and long-lasting pair of shoes - and Vandrélaar, as a business, is constantly experimenting with new materials and innovations, always with sustainability at the forefront.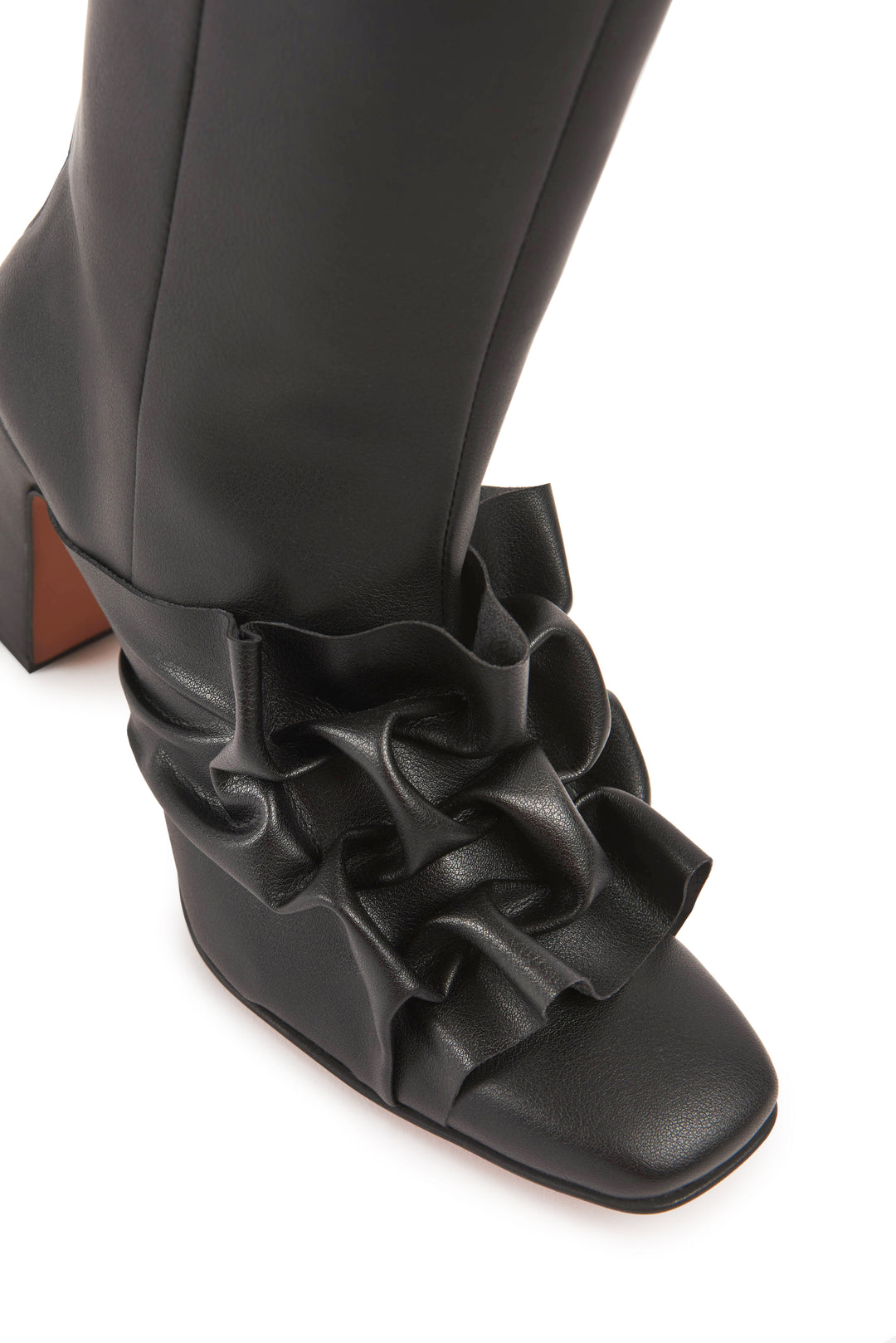 DISCOVER OUR VEGAN SHOE COLLECTION